LILLEY COMMUNITY UPDATE
March Canberra Wrap Up
Hello Northsiders,
We have just wrapped up the March parliament sittings, so I wanted to give you a quick update on what happened in the House of Representatives.

The top of my agenda this fortnight was supporting and creating Northside jobs and boosting our local economy.

I sought leave in the House of Representatives to table the 2021/2022 Lilley Budget Submission for the consideration of the Treasurer ahead of their upcoming budget release in May. Thank you to everyone who contributed to this submission via our community surveys over the past six months. Your feedback was used to help compile the list of priority funding requests for the Lilley electorate.

The Federal Government denied leave to table the submission, so I went straight from the House of Representatives to the Treasurer's office to hand deliver the report to the Treasurer himself. You can see my speech here.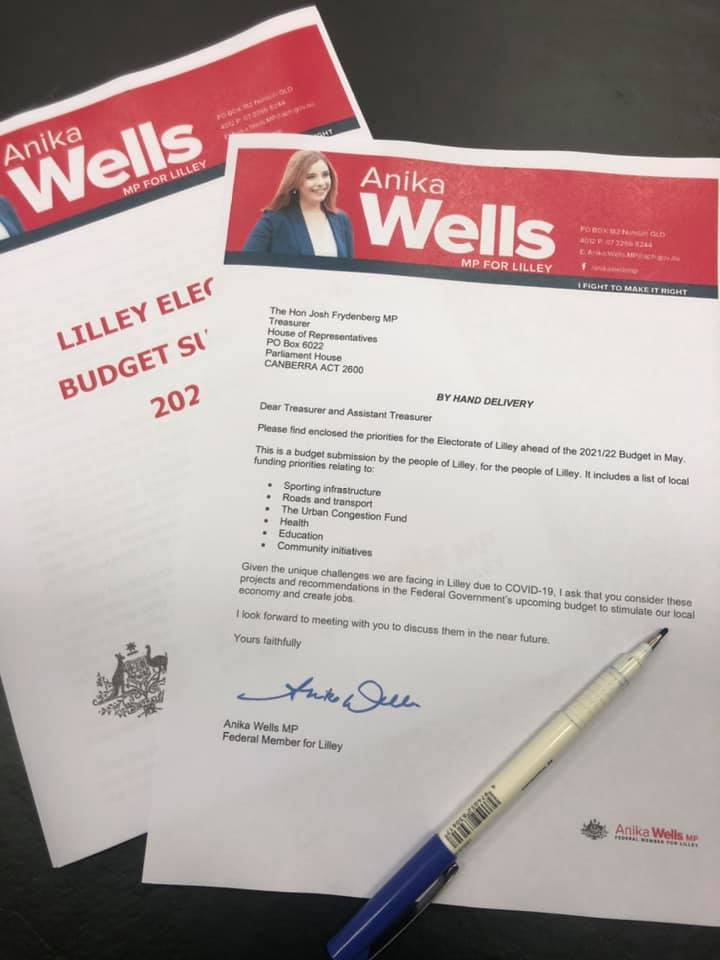 5,515 workers and 1,792 businesses in Lilley will lose JobKeeper support when the program ends this Sunday. During Question Time, I asked the Prime Minister how many Northsiders he expected would lose their jobs after JobKeeper was cut. You can see my speech on JobKeeper here and my question to the Prime Minister here.

The extended period of economic turbulence experienced by businesses and workers in Lilley is in no small part due to a result of the unique characteristics of our electorate. Lilley is home to 6,600 aviation workers whose livelihoods have been shattered by COVID-19. After a roundtable discussion with local tourism and aviation operators, I called on the Federal Government here to add Brisbane to the list of tourism destinations and extend JobKeeper until we can make sure there is sufficient demand to bolster our local tourism and aviation industry.

I was extremely disappointed to see that the Federal Government had not tabled any legislation after the release of the damning report Royal Commission into Aged Care Quality and Safety. You can see my speech calling on the Federal Government to take immediate action to make sure older Australians are not suffering in private aged care homes here.

I also ran into some brilliant aged care nurses and carers who were walking the halls of Parliament and knocking on doors demanding change. Let's keep up the fight together!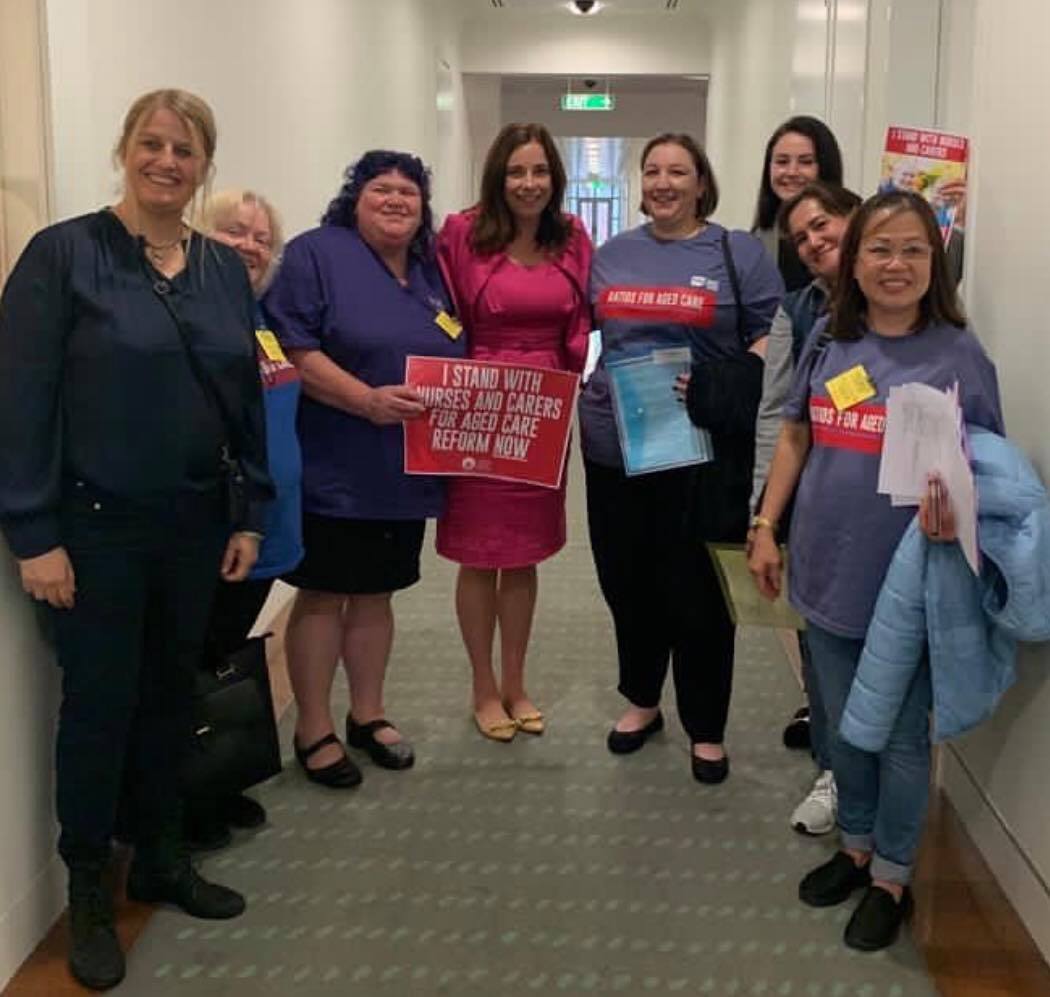 Speaking in support of the Family Assistance Legislation Amendment (Early Childhood Education and Care Coronavirus Response and Other Measures) Bill 2021, I shared with the House a story from local Chermside mum, Chloe, who reached out to me last year to explain how the rising cost of childcare limits her ability work.

I strongly believe affordable and accessible childcare is essential social infrastructure for Northside families – you can see my speech here and find out more about Federal Labor's Working Family Childcare Boost for Northside Families here.

This week was also Multiple Births Awareness Week. I spoke in the House of Representatives here with my twin boys, Ossian and Dashiell to spread awareness about the importance of testing zygosity (identical or fraternal) in multiples.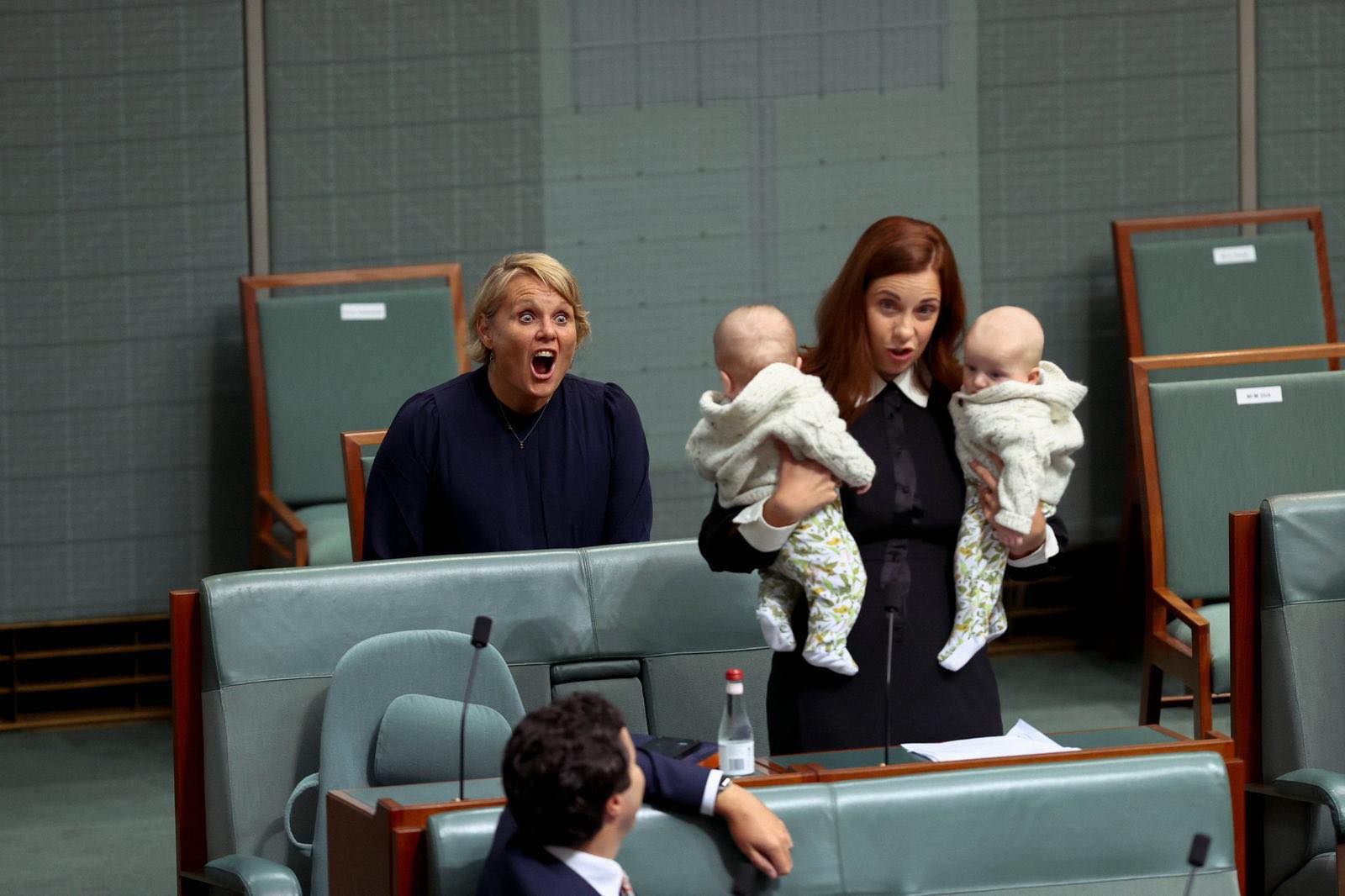 You can read more of my speeches over the past fortnight here:
Of course, this fortnight the entire nation has been talking about the exposure of Parliament House's toxic workplace culture. I know that sexual harassment, gendered violence and bullying isn't just a problem in Canberra – it's a problem in schools, workplaces and communities right across the country.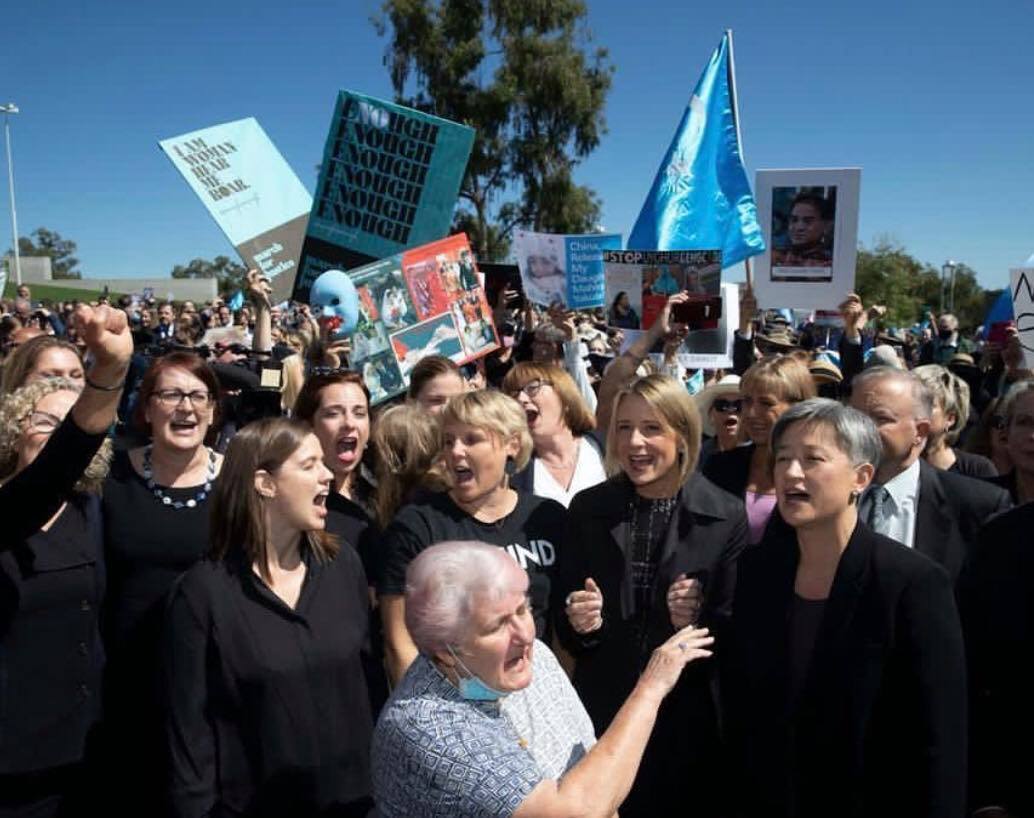 On the first day back at Parliament, I joined thousands of women right around the country to March4Justice. After the march, I was honoured to deliver the March4Justice petition on behalf of 135,000 Australians who are fed up with members of the Federal Government carrying on like they're above the law while failing to make laws that protect the rest of us.

Continuing the fight for justice, I spoke in Parliament here on behalf of the 55,000 women living in Lilley to ask the Federal Government: 'what happens now?' During Question Time, I asked the Prime Minister directly how it was possible that he was unaware that an act of violence had occurred just metres from his office. You can see my question and the Prime Minister's response here.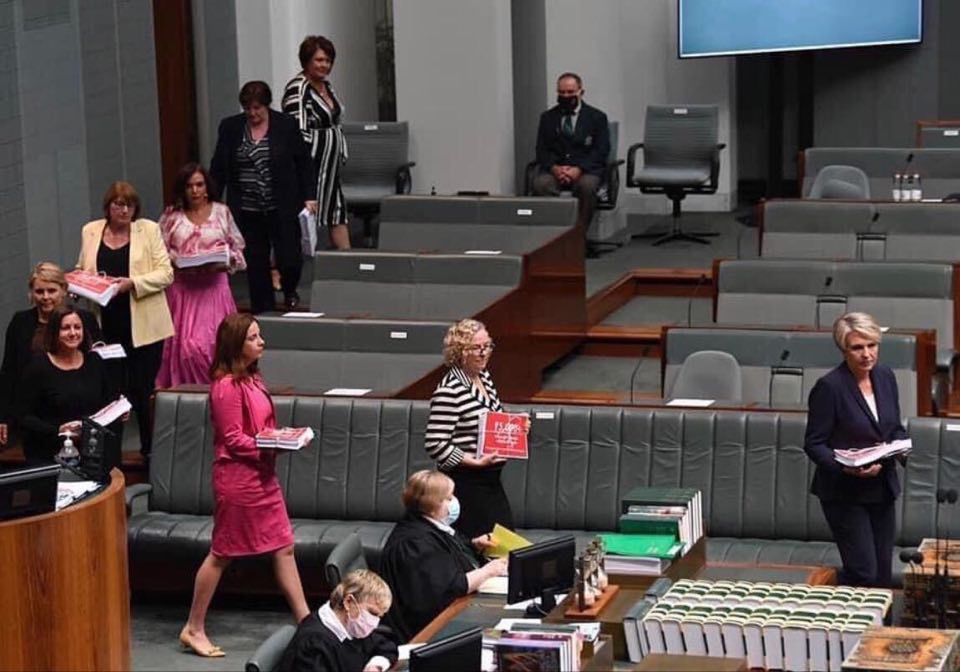 I also appeared on Channel 10's The Project, 7.30, Afternoon Agenda with Patricia Karvelas, 4BC with Neil Breen and 9News to elevate the voices of Northside women (and women all over the country) who are sick of a blind eye being turned to toxic masculinity.

After a hectic two weeks in Parliament, it's great to be back on the Northside and working on the ground in our community.

As always, if you need assistance with federal government services or have a local issue you would like to raise with me, please do not hesitate to reach out – [email protected] or 07 3266 8244.
 
Your truly,


Anika Wells
Federal MP for Lilley