Stronger Communities Programme - Round Six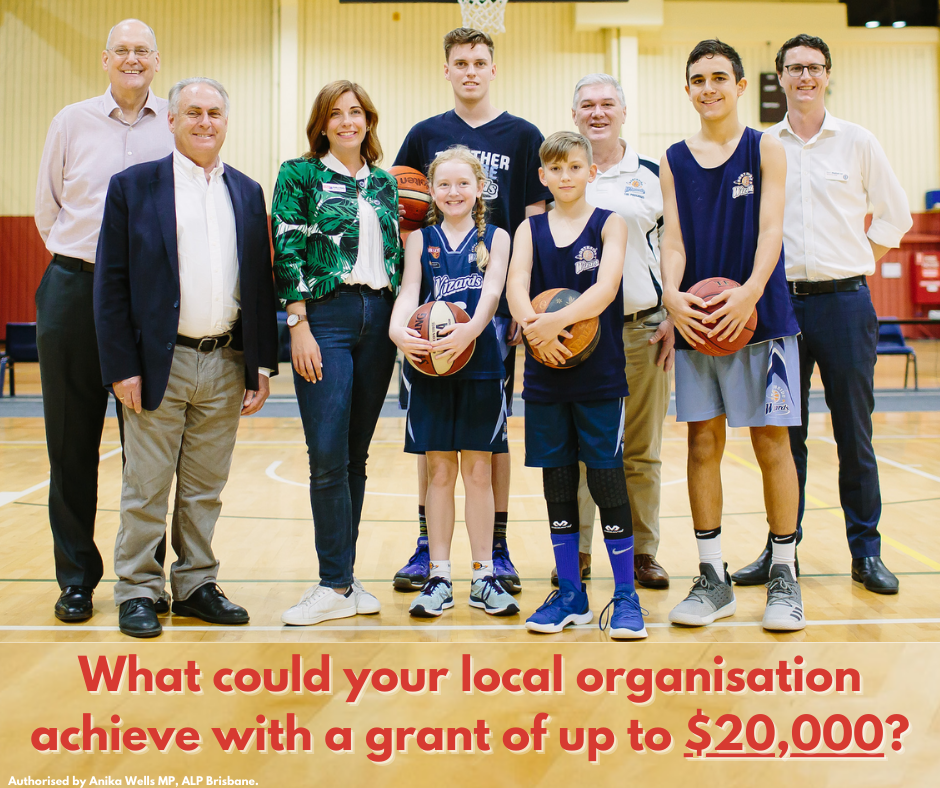 Expressions of interest for Round Six of the Stronger Communities Programme are now open.
Grants are available between $2500 and $20,000 for up to 20 projects in Lilley which deliver social benefits to our vibrant community, create jobs and support our local economy.
This round, up to 100% of the project can be funded (excluding projects by local governing bodies).
Examples of projects which may be funded under the programme include:
fit-out of community spaces and centres
upgrading facilities to provide inclusive access
purchasing operating equipment such as computers, TVs, furniture and fittings
sporting facility upgrades including new scoreboards, BBQ facilities, seating, new turf, fit-out of change rooms, new canteen, new lights, upgrade water systems, gymnasiums, skate parks
purchasing equipment for local SES
purchasing first aid equipment
EOI Open Date: 18 January 2021 10AM AEDT
EOI Applications Close: 1 March 2021 5PM AEDT
If your EOI is approved you will be invited to complete a detailed formal application through an online portal which will be processed by the Department of Infrastructure, Transport, Regional Development and Communications.
More information on the guidelines can be found here.
You can download a copy of the Expression of Interest form here.
For more information, please contact the Lilley electorate office on 3266 8244 or email [email protected] if you have any questions or need assistance.