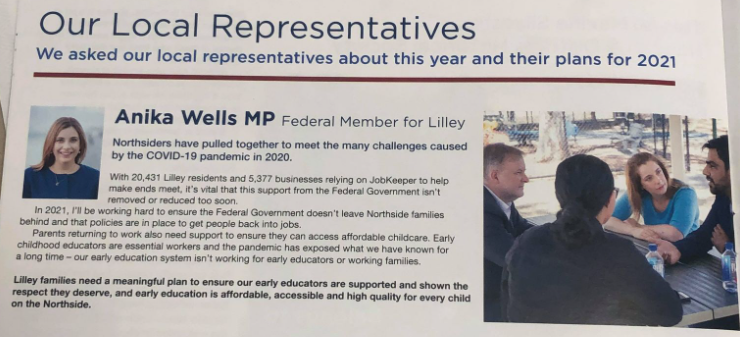 Northsiders have pulled together to meet the many challenges caused by the Covid-19 pandemic in 2020.
With 20,431 Lilley residents and 5377 businesses relying on JobKeeper to help make ends meet, it's vital that this support from the Federal Government isn't removed or reduced too soon.
In 2021, I'll be working hard to ensure the Federal Government doesn't leave Northside families behind and that policies are in place to get people back into jobs.
Parents returning to work also need support to ensure they can access affordable childcare.
Early childhood educators are essential workers and the pandemic has exposed what we have known for a long time – our early education system isn't working for early educators or working families.
Lilley families need a meaningful plan to ensure our early educators are supported and shown the respect they deserve, and early education is affordable, accessible and high quality for every child on the Northside.