Manufacturing and Vocational Training
The industrial and manufacturing sectors are a critical part of the Lilley economy. Lilley has a proud industrial history as the home of well-known brands including Golden Circle, Arnott's, and Sanofi. More recently, start-ups like Gem Energy at Pinkenba and Triple Eight Race Engineering in Banyo have demonstrated local business' capability to innovate and produce goods that improve our quality of life, create new jobs, and boost our local economy.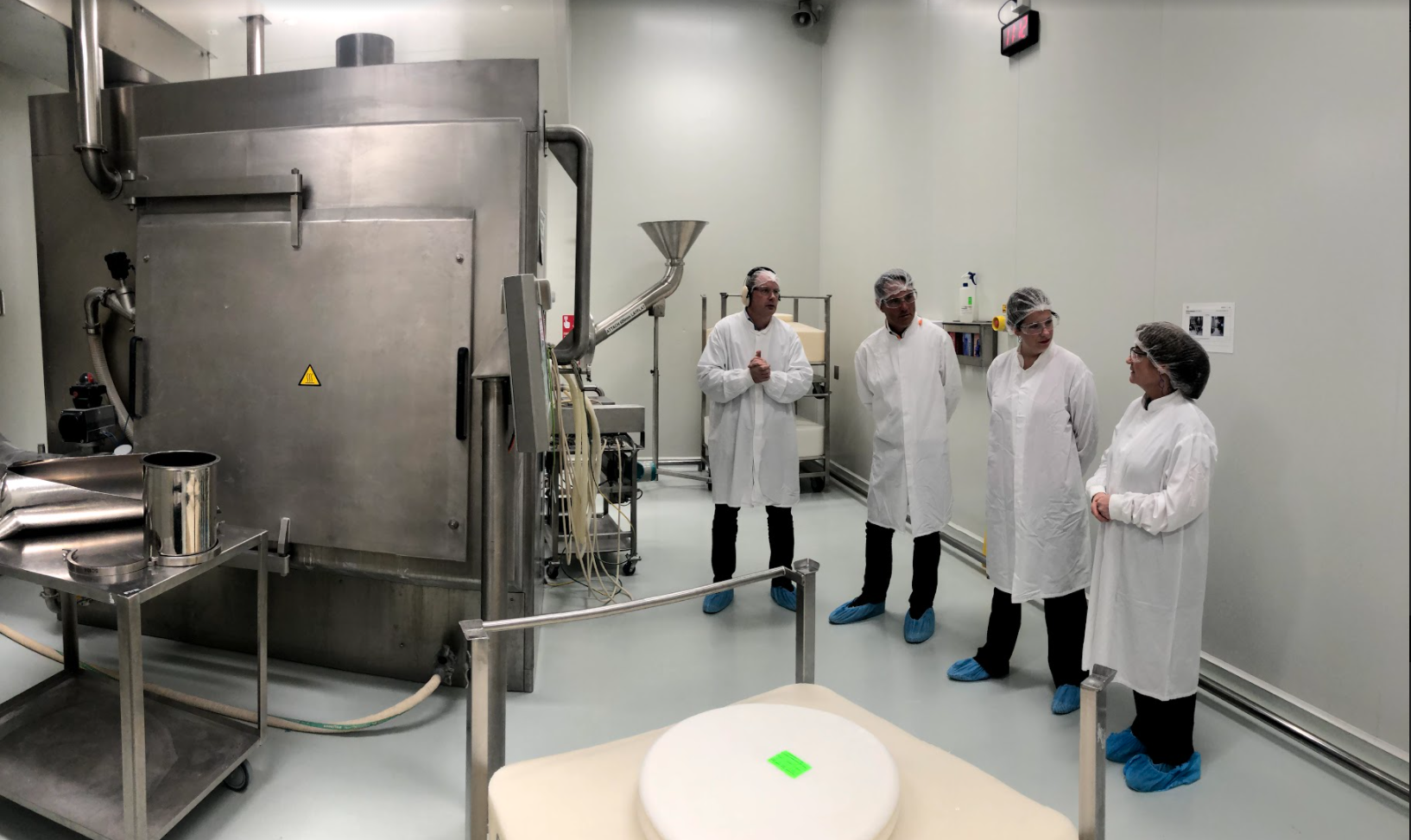 My fight to put Australian jobs and industry first
COVID-19 highlighted Australia's vulnerability to global supply chain disruptions after a decade of increasing reliance on overseas manufacturing and international trade.
Fed up with the Morrison Government's "all talk and no action" approach to supporting our local manufacturing sector, in May 2021 I launched my campaign to put Australian jobs and industry first. We kicked off with a day of action, where I doorknocked neighbourhoods in Boondall and asked residents to sign my petition.
If you think we should be backing local businesses by supporting local industry and manufacturing, sign my petition here.
My fight continues – watch this space!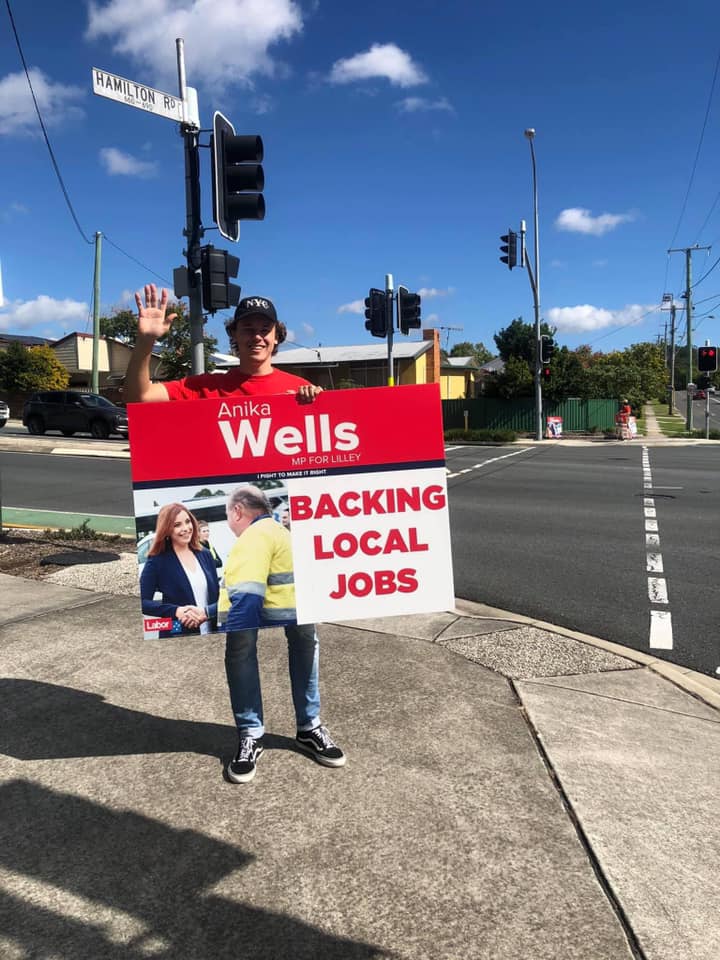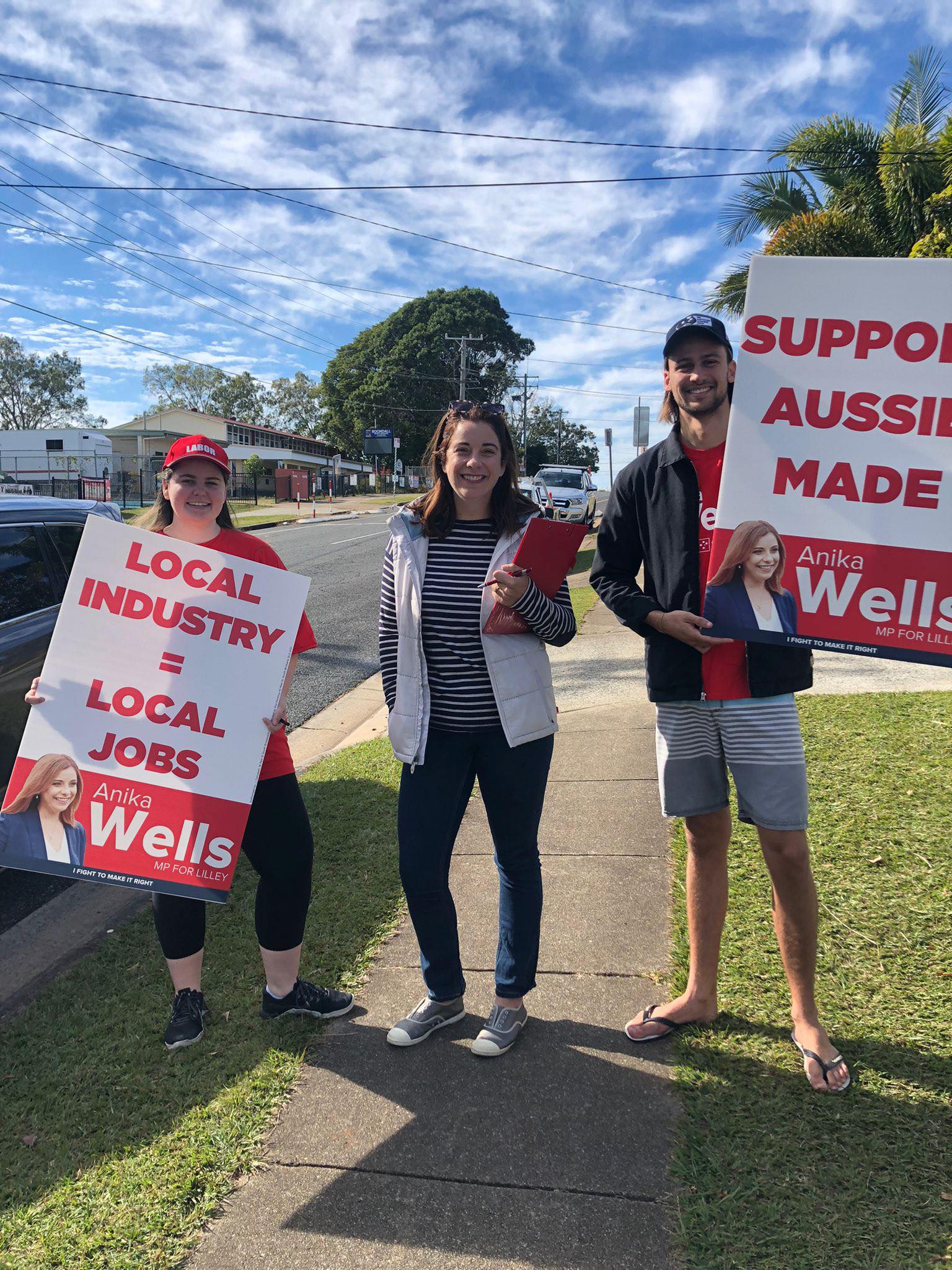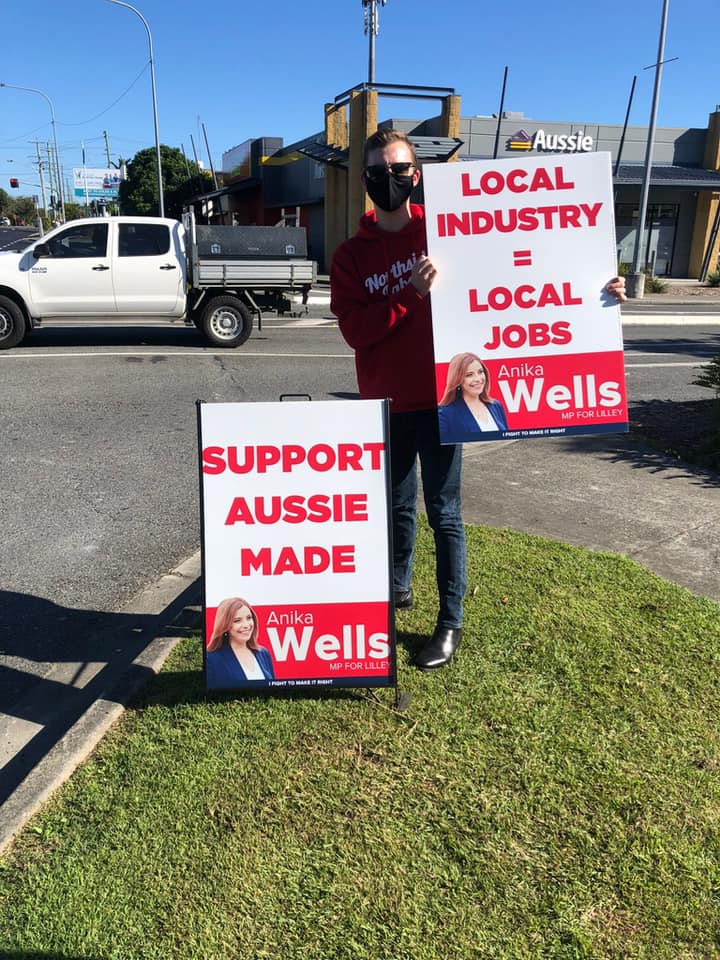 Fighting for manufacturing in Eagle Farm - Volgren
In May 2021, I called out the LNP-led Brisbane City Council in Parliament for their decision to outsource the manufacturing of Brisbane City Council buses to a company in China. Since 2009, Brisbane City Council buses have been built in Eagle Farm by local workers. Shockingly, instead of renewing its agreement with the company to support local jobs and manufacturing, the Brisbane City Council decided to award a new contract to Yutong Australia, who import their buses from China.
The Brisbane City Council also decided to send its manufacturing contract for an all-new electric bus fleet, overseas. In conjunction with the Morrison Government, the Brisbane City Council decided to appoint a European company, HESS, to be the primary contractor in their supply contract partnership, alongside Swiss multinational company ABB – the largest investment any Australian government has ever made in electric mass transport road vehicles. Taxpayer money should not be going to offshore multinational companies when we have a perfectly good manufacturing plant right here in Eagle Farm, already in use, flush with local workers.
Our Productive City: Brisbane's Industrial Future
In August 2021, Brisbane City Council released its draft strategy, "Our Productive City: Brisbane's Industrial Future," which outlines council's plans to maximise  industrial land and ensure Brisbane's industrial precincts evolve to offer a diversity of jobs, services, and facilities.
On behalf of Lilley residents and businesses, I made a written submission providing feedback on the Brisbane City Council's plans related to industrial areas within the electorate. This submission is based on responses received from my community survey of residents and businesses across Lilley, in addition to feedback I have received at mobile offices across the electorate.
You can read my full submission here, but the gist of my feedback was that to boost our local economy, Brisbane City Council planning policy must be viewed through the lens of strengthening our domestic manufacturing capacity, shaping a prosperous environment for Northside business, and creating good, permanent jobs for Lilley residents.
Final Report of Labor's Pandemic Recovery Jobs and Industry Taskforce
The biggest risk to the Australian economy, businesses and local jobs is wasting the recovery.
The COVID-19 pandemic has had a significant economic and social impact on Australia, with the economy descending into recession during 2020 for the first time in nearly 30 years.
More than one million people were stood down or sacked during the first few months of the pandemic.
The labour force figures for the month of September 2020 highlight the impact of the Government's failures on vaccines and quarantine. There were 111,000 fewer jobs and two per cent fewer hours worked during September 2020 than there were prior to the pandemic.
While official unemployment rates have decreased, underemployment rates are at historic highs. There are still 1.67 million Australians looking for work or for more work. Job insecurity, which was a persistent problem prior to the pandemic, has been exacerbated in the pandemic 's wake.
The COVID-19 pandemic also highlighted vulnerabilities in global supply chains and domestic manufacturing. More Australians are at risk of being left out and left behind as a direct result of the Morrison Government's inaction and ineptitude.
In recognition of this, the Federal Parliamentary Labor Party Caucus decided to create Labor's Pandemic Recovery Jobs and Industry Taskforce in December 2020. The Taskforce was asked to:
investigate the impact of the COVID-19 pandemic and recession on Australian jobs, businesses, and industry;
critique the Morrison Government's response (or lack thereof) for saving Australian jobs, businesses and industries and to create new ones. In particular, the consequences of the Government's retreat from social policy and its reliance on the market to distribute resources; and
recommend, in consultation with key stakeholders, potential ways forward for our nation's recovery post the pandemic.
You can read the full report here.
Labor's plan to put Australian jobs and industry first
An Albanese Labor Government will rebuild the nation's manufacturing industry with a comprehensive plan to create jobs, boost vital skills, and bring industry expertise back onshore by:
Funding 465,000 free TAFE positions for Aussies studying in areas with skills shortages.
Introducing an Australian Skills Guarantee that requires one in 10 jobs on major federally-funded infrastructure projects are given to apprentices, trainees or cadets.
Implementing Labor's Defence Industry Development Strategy, which will put Australian workers and Australian security first, using $270 billion worth of defence spending to back local industry and bring more projects onshore.
Establishing the National Reconstruction Fund, investing in our manufacturing capability, diversifying our economy and making Australia self-reliant.
Making sure Australians get the training they need for the jobs they want. We will establish Jobs and Skills Australia, bringing together unions and businesses, governments and industry, to better match the skills training of today with the job of tomorrow.
Delivering a National Rail Manufacturing Plan so our trains are built in Australia, by Australians, for Australians – creating thousands of good jobs.

Delivering up to 20,000 new university places. This will help fix areas of skills shortages and fill future skills needs by training Australians in jobs including engineering, nursing, tech, and teaching.
Labor's Buy Australian procurement plan
Government procurement is a major policy lever which can be used to drive our economic recovery after COVID-19.
I strongly believe that every dollar the federal government invests should be used to support as many local jobs and businesses as possible. Why send taxpayer money overseas when it can be spent in Virginia, Banyo or Eagle Farm?
I want to see Northside infrastructure projects, built by Northsiders, using materials and equipment manufactured on the Northside.
Labor's Buy Australian procurement plan will put Aussie jobs and manufacturing as the top priority.
We will back Aussie businesses and create secure, quality jobs by rolling out common sense changes to the way the tens of billions of dollars of taxpayers' money is spent each year in government purchases.
We will use the power of government to improve economic, environmental, and social outcomes to support the long-term wellbeing of our community.
An Albanese Labor Government will:
Establish a Future Made in Australia Office, backed up by laws that will lock in key elements of Commonwealth Procurement Rules (CPRs) to actively support local industry in taking advantage of government purchasing opportunities
Maximise opportunities for Aussie businesses in major infrastructure projects
Open the door to more government work for more small and medium businesses by decoding and simplifying procurement processes
Establish a Secure Australian Jobs Code to prioritise secure work in government contracts and ensure that government purchasing power is being used to support businesses that engage in fair, equitable, ethical and sustainable practices
Provide more opportunities for First Nations businesses with a view to maximise skills transfer so that we can get more First Nations workers into long-term skilled work
Level the playing field by bringing in a Fair Go Procurement Framework requiring those that gain government contracts to pay their fair share of tax
Supporting industry sectors through the government's purchasing power
Use government spending power to take action on climate change and support energy projects
Strengthen Defence industries and capability
Make National Partnerships work to maximise the use of local workers and businesses
Walking a mile in the shoes of Lilley manufacturing workers
As your local MP, I've been walking a mile in the shoes of Lilley manufacturing workers to get to better understand your day-to-day.
Recent advocacy for local manufacturing and vocational training in Parliament
Click the links below to see a few of my recent speeches backing local manufacturing and training in Parliament.
Recent advocacy for local manufacturing and vocational training in the media
Click the links below to see a few of my recent media appearances backing local manufacturing and training.